Steve sorts out the technology for Prof Fulford with Philip and Amanda looking on.
Life in a Hampshire Village


March sees an attempt at something slightly different for the Silchesterlife website. Let me know what you think!
Village Market
Flexditch clean-up
Silchester's got Talent
Football semi-final
Dig update
Valuation Evening

At the March Market in the Village Hall Sandi presented a cheque for £350 to St Michael's Hospice, proceeds from the 2010 monthly markets.


Silchester School demonstrated once more that the village has indeed got talent! Judges Sue, Babs and Rick awarded this year's trophy to Beckie who sang and accompanied herself with her own composition "I don't mind". For lots more pictures have look at the school website.
Flexditch gets a Spring Clean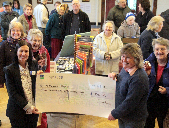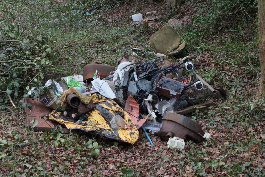 A small group set-to and spent three weekends on the first big clean up of Flexditch for several years. For Kai it was part of the Community contribution to his Duke of Edinburgh Award.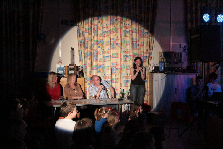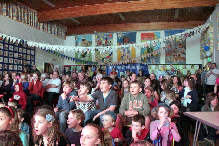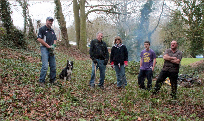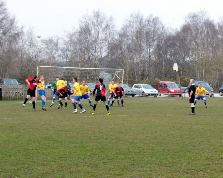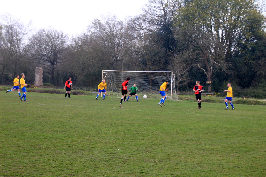 SILCHESTER VILLAGE HALL VALUATION EVENING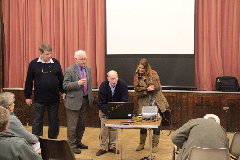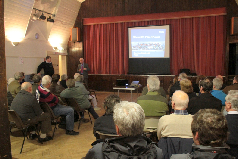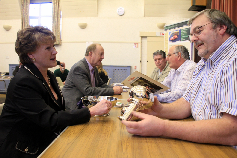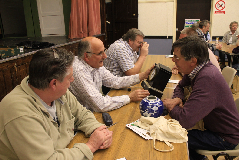 The experts from Cameo Auctioneers with some of their customers at the Valuation Evening, raising much-needed funds towards the redevelopment of the Village Hall.